HireReach Helps Companies Utilize Evidence-Based Selection
by Jessica Strayer
Bias, whether we like to admit it or not, plays a fundamental role in our decision-making. We have been conditioned to rely on our past experiences, prejudices, and unconscious bias, and the hiring process is not immune. From sourcing candidates and interviewing prospects to onboarding employees, companies need a fair, data-driven strategy to effectively seek out, attract, and maintain their diverse workforce.

Talent 2025 and West Michigan Works saw this need and worked in collaboration to create the HireReach Initiative.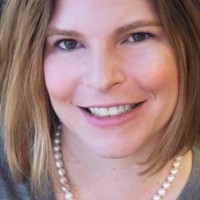 I sat down with Rachel Cleveland-Holton, technical consultant and project manager at HireReach, to learn more about the initiative and their   goal to "help employers make better hiring decisions." 
Rachel explained that HireReach promotes evidence-based selection methods by connecting data-driven platforms with local companies and corporations who sign up to participate. Currently, HireReach is working with 20-25 employers between their two cohorts, offering those employers a fair process of standardized strategies to improve their quality of hire, reduce their first-year turnover, and increase workplace diversity.
So, what is evidence-based selection? Evidence-based selection is a structured and standardized process to guide decision-making, offering consistent processes with proven selection measures backed by industrial/organizational psychology, all informed by quantitative data. This objective and data-driven method is a fair, holistic approach to hiring, reducing unconscious bias by assessing candidates based on their skills. The evidence-based selection process can be seen below: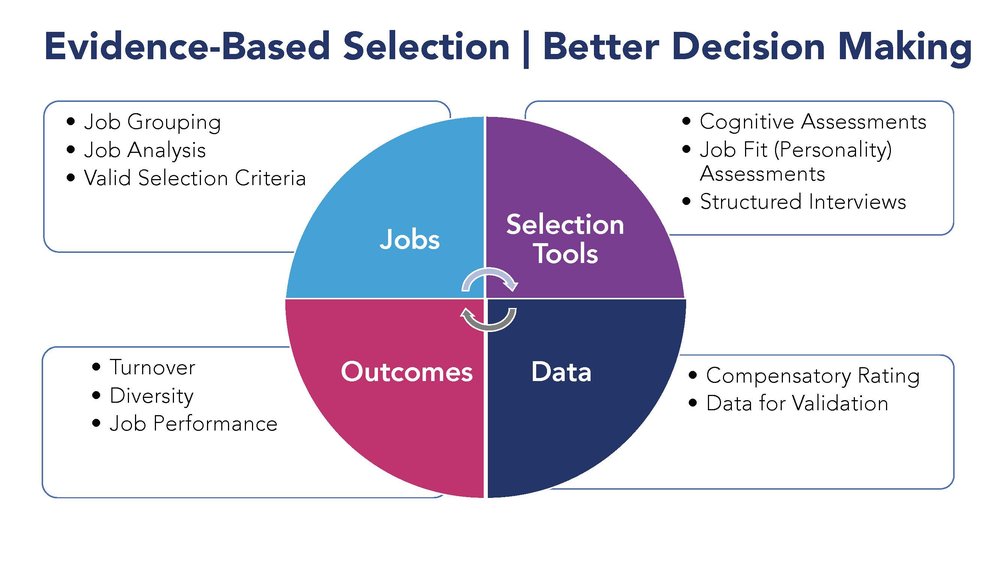 The essential elements of evidence-based selection include: (1) a fair and objective process, (2) compensatory ratings, (3) reliable, valid, and predictive selection measures, and (4) score measures using valid selection criteria. 
Evidence-based selection is proven to be effective in combating bias that negatively impacts the selection process. Mercy Health in West Michigan was one of the first to adopt the evidence-based selection process back in 2010. Over an eight-year period, 10,000 candidates were hired. In using evidence-based selection, Mercy Health saw its diversity more than double. Also, they saw their first-year turnover of those hired drop by 23% and the hiring process take 16% less time. 
Bias and noise will continue to plague our ever-changing modern world, it is by the implementation of a standardized hiring process that provides objective data-driven decisions. Companies who chose to join the HireReach initiative will be provided with training, guidance, and consultation from the HireReach team and supporting subject matter experts. You can learn more about evidence-based selection or get involved by visiting HireReach.org.
W Talent Solutions is an advocate for evidence-based selection in recruiting and proud partners of the HireReach initiative, presenting their evidence-based selection tool (The Predictive Index) to each of HireReach's Cohorts. 
Reach out to us or more information on our services.
Want to learn more about HireReach? Read their answers to frequently asked questions or contact HireReach.