A Small Business Successfully Shifting
By Ashley Ward
Here I am. A small business owner navigating the uncertain waters of a global pandemic. I began my business three years ago with one client. I have built a business that has served over 60 clients and counting. But what happens when the majority of my client base, who are mid-size employers in West Michigan and "non-essential" businesses (as we now say in pandemic terms), need to put our services on pause for the foreseeable future?
We pivot!
We offer a broad range of services aside from executive search, which has historically been our bread and butter. They include employee behavior analytics using the world's best assessment tools (this is my own opinion), trainings that teach managers how to lead, employee engagement surveys, and consulting on workforce strategy. Right now could not be a more critical time to engage employees.
Although it is probable that my bottom line will be impacted during the pandemic, this crisis allows for so much opportunity. I find myself having the downtime to work on my brand, upscaling our marketing efforts, streamlining processes, improving operations, learning new skills, and broadening our client base with essential businesses.
I have been conversing with contacts I haven't touched base with in many years. My network is reaching out to check in and see if my business is okay. My "tribe" as I call them. These are business owners, executives, entrepreneurs, simply professionals I sought out for coffee meetings over the years and turned life-long friends. Never turn down a coffee meeting, because you never know the outcome.
The conversations with my "tribe" have given me focus, clarity, and grace. We are currently forced to rely on relationships, our network, to exchange advice, resources, best practices. And honestly, in a strange way, it's been the breath of fresh air that I think we needed. "How are you holding up?" "Well, I'm struggling with revenue loss. How are you holding up?" "Well, I'm struggling with employees not showing up for work and want to be paid for sick leave." The exchange of perspectives, and frankly being heard during this situation has a calming nature.
Amidst adversity, my first thought has always been the same: "What do I have control over?" My company has come a long way over this three-year track, but as any business owner knows, there is always room for improvement. I could not think of a better time for change and growth. I am confident in my business, but there is an opportunity here.
What happens at the cross-section of opportunity and adversity? Reinvention.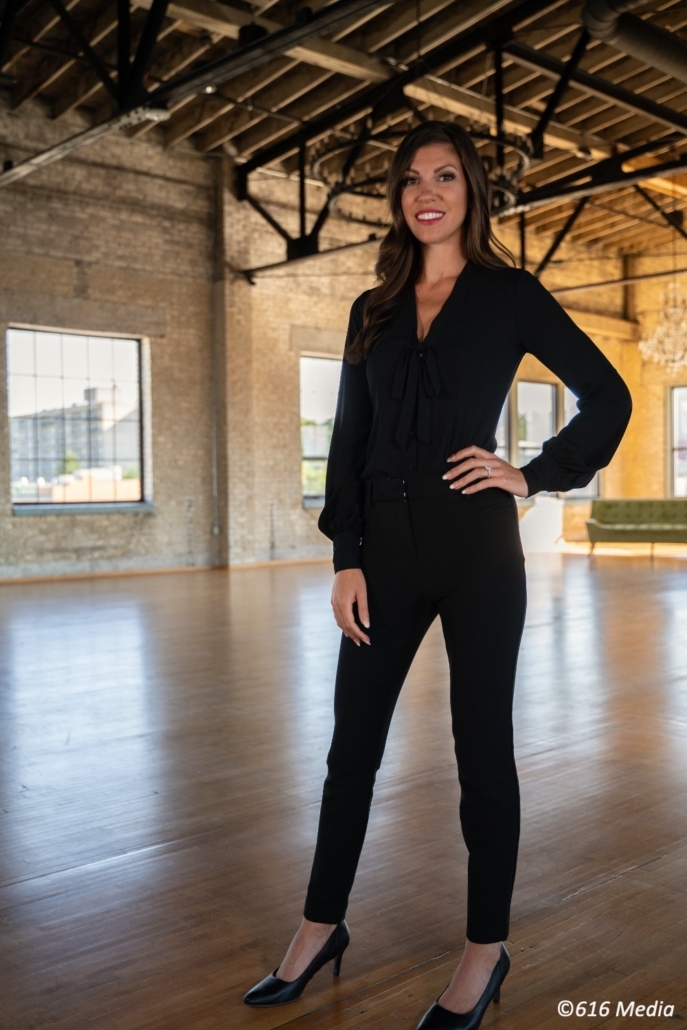 This I am a personal master of. I've always been public about the "Hope" part of "W Talent Solutions." It stems from my relationship with the non-profit domestic violence agency Safe Haven Ministries. Safe Haven is one of the only domestic violence agencies in Kent County and serves our community with resources and shelter for abused relationship partners. I was an abused partner. Now it has come full circle, as I give ten percent of my companies' profit directly to their cause and serve on their Board of Directors.
My theory: Take control of what you have control over. You will burn calories trying to control anything else, and not the calories you want to burn. This is the sentiment of an entrepreneur. This is how I know my business will continue onward. I will pivot, transition, shift, try new things, fail at things, but ultimately never give up. Anyone who knows me knows that I will do whatever it takes to turn ashes into beauty. And this is exactly what I intend to do.
We are on this journey together.
See you on the other side, my friends.